One of the great things about mobile phones is that you have endless possibilities when it comes to user experience. You can customise your phone just the way you want it or you can download any app which you feel will be most of use. Your mobile phone is tailored to your needs and wants. That's why for some people having an iPhone is worthless and pointless. It does too much for those who want to do little. Some people prefer just to make calls and some people like myself use their phone for absolutely everything for things such as entertainment, planning, calling, messaging, social media, banking and much more. My day to day life is basically reliant on my phone. But if you have a smartphone (which let's be honest nearly everyone does now surely!) why not enhance your user experience. Here are 5 accessories which are must-haves for your mobile phones.
1. A Good Looking Protective Case & Tempered Glass
Choosing a case is super important. Some people just don't like them because they say it makes their phone bulky. I strongly disagree. I think what's great about having a good looking protective case is that you can personalise your phone to make it reflect your personality. That's why phone cases are so popular. You never just need one. People change their phone cases as much as their clothes. Well, they do try to match outfits. As for tempered glass, our phones all need that extra protection. Your phone, in theory, is now a part of your body. I mean for some people its never out of their hands. Its become a part of them instead. This may or may not be describing me. Well, it is. Or is it? I guess you will never know. But we all do know about ourselves. As the ever-entertaining great football manager Jose Mourinho amusingly said… "I prefer not to speak". I bet he speaks for most of us.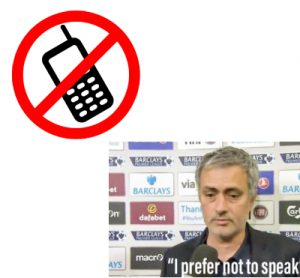 Jose prefers not to speak
2. A Wireless Charger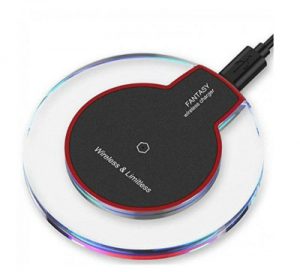 Wireless Charger
Wireless charging is just convenient. It's simple and adds another charging option to your phone. Sometimes people end up breaking their charger ports and their phones don't charge, having the option to use wireless charging means you could still charge your phone even if your charger port is not in the best of conditions. Also because there is no cable needed to connect from the wireless charging device and your device there are less wireless around your household or office. The less amount of wires the better. Although they tend to charge at a slower rate I think it's still a must-have because it adds options and makes things easy.
3. A Car Charger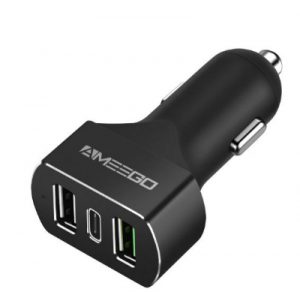 Car charger adapter
Whether it's a 5-minute drive or a 5-hour drive having a car charger means you can always charge your phone on the go at regular speeds, unlike wireless chargers. Having one means whenever you are on the go your phone battery should ever be a problem.
4. A Car Holder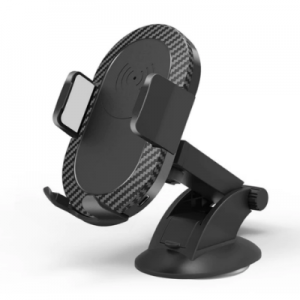 Ameegos wireless car holder
When driving you want your phone to be in sight. Not that you should be on the phone whilst driving. Nobody wants them 6 points (in the UK). That's roughly a quarter of your licence gone! When going on long journeys I tend to turn on google maps and brace myself to hear that annoying voice one more time. Why did Google decide to use such a torturous voice? By having a car holder you can see the GPS map and for that reason alone to me having a car holder is a drivers necessity. There are different types of holders from magnetic ones to windshield mounts it's about what you prefer. Just don't be tempted to touch your phone whilst driving like I said 6 points.
5. Some Wireless Earphones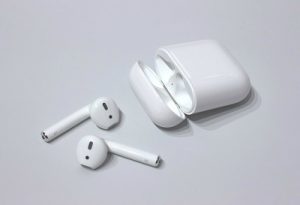 Apple airpods.
Well… I've saved the best for last. What would I do without my air pods? People tend to laugh when you say you've splashed out on some Bluetooth earphones. "£160 OMG how could you? You are rich". There have been countless memes online and albeit I do find them very funny. But when it comes to Bluetooth earphones I believe things are taken to the next level. Calls without even touching your phone. No wires connected. Easy to workout whilst listening to music. Basically they bring ease. Never have I ever been more satisfied with a phone accessory purchase. It's a must-have. My phone experience has been changed forever. Never again will I indulge in earphones based around wires.